Travers Tool is proud to work with Mitutoyo our special edition caliper sets. Let's take a look at everything that's included.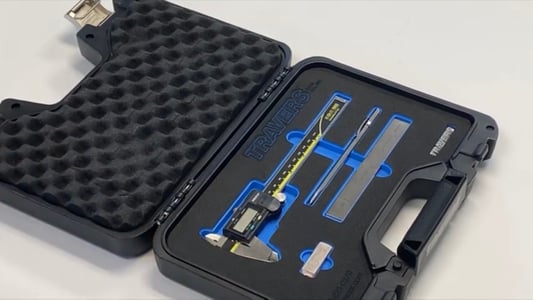 Gage Block
So what we have inside this kit, we'll start off with the gage block, which is a half inch gage block. The gage block is calibrated, we have a certificate that comes with it. The gage block is used for calibrating your calipers, which is good to do - every now and then.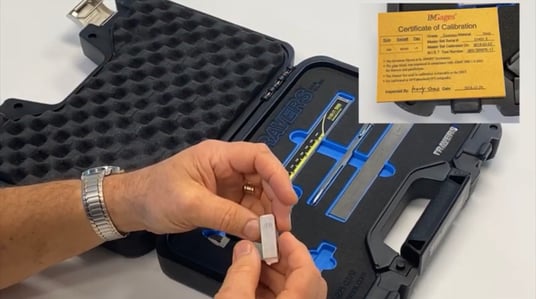 Six-Inch Rule
Next we have a rigid six-inch rule. This ruler has a 4r graduation, which means it has 1/8ths and 1/16ths on one side. And, it has 1/32nds and 1/64ths on the other side.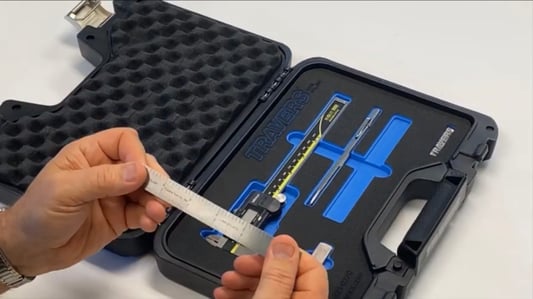 Scriber
We also have a scriber with a carbide tip on it, so you can mark just about anything with carbide tip. And, it has a pen clip, so you can carry it around.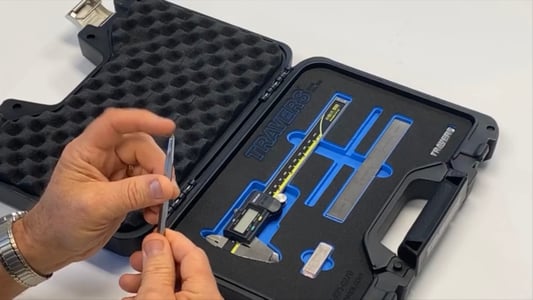 Mitutoyo Caliper
We saved the best for last. So these calipers have a large LCD screen. The resolution is 5/10 of inch or 1/2 of thousands. You could also read that as.0005 (inch) or .01 mm. The transfer back and forth, from inch to metric can happen anywhere on the scale with just a push of a button. The battery in this thing can last anywhere from 3 to 3 1/2 years.
It changes from absolute to incremental with this 0/ABS button anywhere along this scale. So, what the means is that you can measure a range from any measurement along the scale. And you want to from that location to another location - incrementally.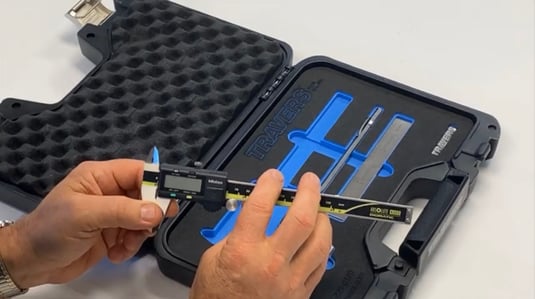 These calipers are some of the most popular on the market mainly because of their reliability and their accuracy. This kit is made from the calipers to fit perfectly in there - which is an important feature - because when you store these calipers, it's a precision instrument, so you have to keep them protected when not in use.