Subscribe to our YouTube Channel & check out more exclusive videos like this one!
How To Use Soft Jaws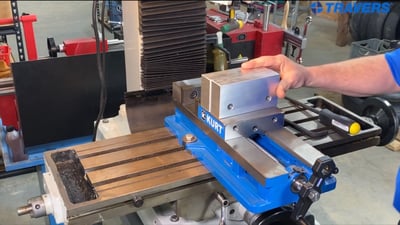 What if you have to put something in your vise that won't fit the jaws that came with it? Soft jaws help you solve this common problem with ease! Most often used to hold parts that would otherwise be difficult to fixture or secure with the standard jaws provided with your vise at purchase, soft jaws are typically aluminum and can easily be machined to fit the curves and contours of your workpiece. Milling machine soft jaws like the pair used in this video have an industry standard hole pattern that allows them to readily fit into most manufacturers' vises.
SELECTING The Right Soft Jaws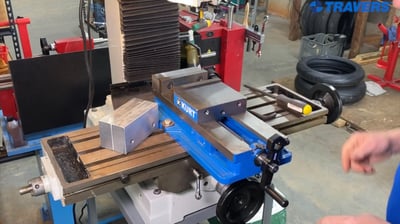 Having soft jaws on hand in your shop affords you greater versatility and leaves you prepared for the next job or challenge since you can rest assured you'll be able to secure a workpiece within your vise and machine it safely, regardless of its compatibility with the standard jaws on your vise. We recommend when purchasing soft jaws, you always go with a larger size than what you think you'll require. The reason being is that you can easily cut them down to whatever size you need, but can't safely or readily size them 'up' if you require jaws larger than what you have on-hand. Once your 'spare' soft jaws are used, make sure to replace the jaws with a new set.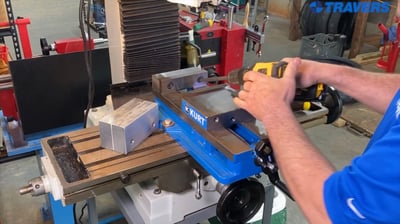 INSTALLING Soft Jaws
Installing soft jaws can be a slightly time consuming process if you are unscrewing the jaws from your vise by hand. While a
hex key
or
ball driver
allows for removal, a custom jaw remover can easily be created by cutting the 'L' off of an l-wrench and inserting the remaining end into a power drill, allowing you to remove the jaws in a fraction of the time.
Tech Tip: Speed handles are an easy way to save time in your shop and easily adjust spacing between your vise jaws! The speed handle featured in this video is the Edge Technology 2 Position Vise Handle. The center position of the handle allows the vise to be opened and closed rapidly while the outer position provides the correct amount of leverage for clamping most workpieces!
---
Want to learn more?
We believe the Right Tool Is Everything™, and we strive to share our experience and expertise in an effort to ensure you select the right tool for your application, follow best practices, and can push your productivity further. Utilize our Vise Best Practices Guide to learn how to properly maintain your vise and ensure optimal performance.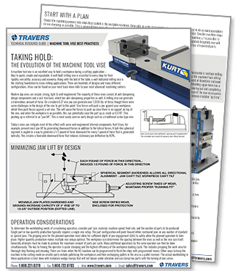 Download the guide by clicking below. By downloading, you'll learn about:
Minimizing jaw lift by design
Operation considerations
Simple vs. complex set-ups
Recommended vise maintenance
And more!