Like our videos? Subscribe to our YouTube Channel to find more exclusive metalworking and machining content!
HAVE YOU HAD ISSUES SUPPORTING A WORKPIECE WITHOUT A JACK?
We have all ran into issues with a workpiece that just is a little awkward to support in a vise. Let's follow along with our tech expert Kurt (No not the vise company) on how he suggest the perfect way to handle this problem.
Check out some different ways a Clamp Set can help you stabilize your workpiece.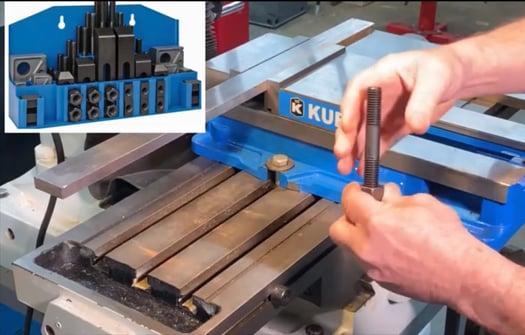 Need a clamp set? Check out our selection with the link!