One drill does it all! Eliminate the need to use a center drill or end mill on inclined or curved surfaces with the Nachi Aqua Drill EX Flat Series! Each drill's true 180° flat cutting edge creates minimal exit burr in tubing and thin plates, making them ideally suited for flat bottom applications in the oil and gas, automotive and general manufacturing industries. The innovative design of these drills allows for unparalleled versatility and high performance in a range of applications. Watch this video to check out the Nachi Aqua Drill EX Flat Series in action and subscribe to our YouTube Channel to see more awesome videos like this one!
the Industry's Most Versatile Carbide drill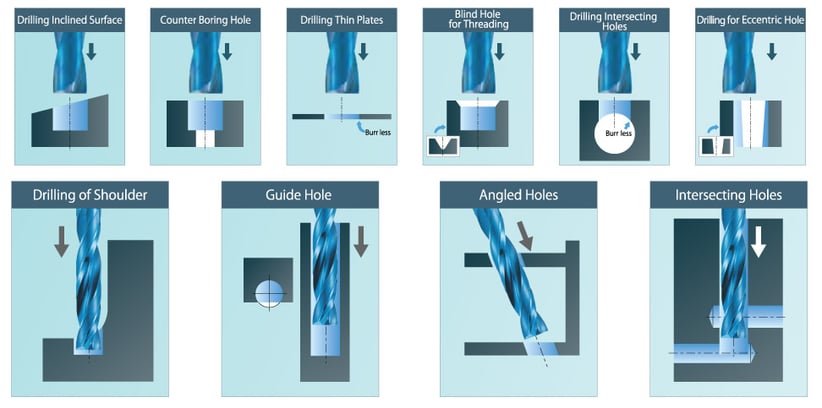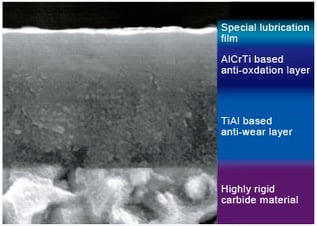 The innovative Nachi Aqua Drill EX Flat Series High Performance Carbide Drills allow you to perform a variety of applications on flat, curved and angled surfaces! While not suitable for counter milling or drilling in a horizontal direction, you'll find these drills otherwise provide excellent performance in drilling angled holes, guide holes, blind holes, intersecting holes and more. A must to have to be prepared for most any holemaking application, these drills are designed with a number of unique features that increase the drill's tool life and heighten its performance and cutting efficiency. The absolutely flat drill face creates minimal burrs and results in a better finish, while the AQUA EX coating offers improved resistance to oxidation, heat and wear.
---
Want to learn more?
We believe the Right Tool Is Everything™, and we strive to share our experience and expertise in an effort to ensure you select the right tool for your application, follow best practices, and can push your productivity further.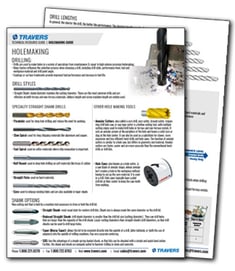 Download our Holemaking Guide by clicking below. By downloading, you'll learn about:
Drill style, length and shank options and when to use them
Choosing the right drill for your material with included drill selection chart

Drill performance levels

The benefits of coolant-fed drills

Reamer types & when to use them

Speed & feed recommendations for reamers

Troubleshooting counterboring applications, and more!